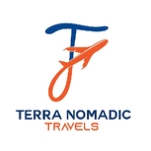 TERRA NOMADIC TRAVELS IS LICENSED TRAVEL COMPANY IN MOROCCO.
(Official Moroccan Government Decision Nr. 33D/21, R.C. 2957, Insurance nr. 04255203500025
Private Moroccan tours, Marrakech day trips and activities, Sahara tours and camel ride , Atlas mountains trekking , Marrakech tour packages with Morocco 4 Travels and Terra Nomadic Travels.









2023 Morocco 4 Travels - Terra Nomadic Travels SARL © (Official Moroccan Government Decision Nr. 33D/21, R.C. 2957, Insurance nr. 04255203500025 Web design by Gomarnad
Morocco 4 Travels and Terra Nomadic Travels is same company , officially licensed by Moroccan Ministry of Transport.
Your private tours from Marrakech includes comfortable private transfer.
Our team of smartest tour guides and drivers brings creativity, amusement, quality and open mindedness to the local Morocco tours in order to show the in-and-out of Sahara desert and best destinations in Morocco.
Phone reservation / Price quotes: +212 661136292
WhatsApp: +212 661136292

This adventure 3 Day Atlas mountains trek will take you to the top of Mount Toubkal (4167m) which is the highest peak in North Africa and allows a trekking experience to the peak which involves no climbing. We departure from Marrakech to Imlil.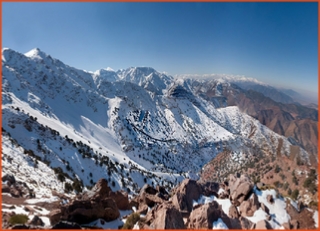 get a price quote
Private transfer Marrakech - Imlil
Experienced Atlas mountains guide
Toubkal ascent experience









DAY 1: TRANSFER FROM MARRAKECH - IMLIL - AZZEDANE VALLEY
Marrakech Atlas trek starting today with transfer from Marrakech to Imlil (at 1,780 meters), and we will set off on a 5-6 hour trekking tour out of the Imlil Valley. We visit the Azzadene Valley and along the way we explore Tizi N'Mzik at 2,450 meters, the refuge at Azib n'Tansoult. We will spend the first night our Toubkal trek in the Mountain Refuge.
DAY 2: AZZEDANE VALLEY - TOUBKAL REFUGE
The 2nd day involves a fairly stiff climb out of the Azzadene Valley to the Toubkal Refuge over the Aguelzim Mountain pass. We will have a lunch with spectacular views over the Atlas Mountain Range. We will spend tthis night in the Toubkal Refuge before we enjoy the final part of the Toubkal ascent early the next morning.
DAY 3: TOUBKAL REFUGE - TOUBKAL SUMMIT - IMLIL - MARRAKECH
Today at early wake up we start the final ascent up Toubkal (at 4,167 meters) from where, clouds allowing, you'll have wonderful views over the Atlas Range and the Sahara Desert. We then take the path down past the refuge and back to Imlil. We will hike around 8-9 hours total of trekking today, involving 900 m up then almost 2,500 m back down to Imlil. We transfer you back to Marrakech and drop you off at your hotel.
Thank you for exploring our country with "Morocco 4 Travels" as trusted travel & trek company for private Marrakech to Toubkal treks. Contact us for price quote or customize our treks for unique Atlas experience.
IMPORTANT INFO FOR YOUR SELECTED ATLAS TREK FROM MARRAKECH:
If you require customized Toubkal hike and Atlas trek itinerary please contact us by email or phone. To calculate best price for your required tour let us know number of people travelling with you, type of accommodation (standard or high class). Thank you.