Phone reservation / Price quotes: +212 661136292, WhatsApp: +212 661618193 WeChat : Daflitours , Email: etoiledafli@gmail.com
Morocco 4 Travels and Dafli Tours is same company , officially licensed by Moroccan Ministry of Transport.
Your private tours from Marrakech includes comfortable private transfer.
Our team of smartest tour guides and drivers brings creativity, amusement, quality and open mindedness to the local Morocco tours in order to show the in-and-out of Sahara desert and best destinations in Morocco.
Phone reservation / Price quotes: +212 661136292, WhatsApp: +212 661618193 , WeChat : Daflitours , Email: etoiledafli@gmail.com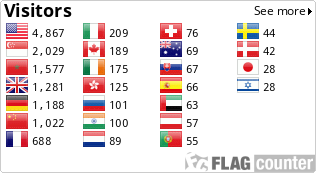 We invite you to explore the Best desert in guided camel trekking tour of Zagora & Merzouga, Our Three days trip from Marrakech to Fes will take you throughout the High Atlas mountains to kasbah Ait Benhaddou and Middle Atlas.
get a price quote
Private travel in A/C car with WIFI
Hotel pick up /drop off
Dinners + breakfasts as in itinerary
All tour accommodations
Camel trek in desert & free scarf
No lunches. (Free water in vehicle)
Flights and all tips
Travel insurance
INCLUDED IN TOUR :
NOT INCLUDED :
DAY 1: MARRAKECH – TIZI N TICHKA – AIT BENHADDOU – OUARZAZATE – ZAGORA DESERT
Marrakech private tour starting today with departing from your hotel, to Zagora through Tizi N'tichka pass driving past different Berber villages. Upon arrival to Kasbah Ait Benhaddou, you will have some free time to explore the UNESCO world heritage heritage village, and its famous Kasbah, that has been used as a set for various Beblical epics as well as a backdrop for commercial and modeling photo shoots.Should you wish to join the group on a guided tour.
From here, we will continue to Ouarzazate, where we will have lunch at leisure. Early in the afternoon, we will cross the Northeastern parts of the Anti Atlas Mountains to the oasis of Agdz. After a quick stop in the village centre, get ready to admire one amazing scenery after another driving along Draa Valley with its fortified Kasbahs. Draa Valley hosts the largest palm tree plantation in Morocco. Upon arrival at Zagora desert late in the afternoon, we meet our camel caravans, and our camel trekking adventure will begin through the sand dunes while assisting to an amazing sunset for about an hour.
We will ride our camels to our Berber desert camp , you will have dinner under the stars while the local Berbers entertain us with their drums. All our clients get FREE SCARF before we ride camels to desert camp.
DAY 2: FROM ZAGORA TO MERZOUGA
Today, you will cross the volcanic peaks of the Anti Atlas Mountains driving south east across lunatic landscapes past oases located in the middle of nowhere. You will stop for lunch at the oasis of Alnif, where you'll have lunch before you carry on to Merzouga , then to Erg Chebbi where your Sahara desert camp is located. Upon arrival, we enjoy camel ride in Erg Chebbi dunes. We drive back to your camp and get ready for a delicious Moroccan dinner under the stars while entertained by the local nomads playing their drums. Don't miss the clear sky stars constellation before you go to bed.
DAY 3: ERG CHEBBI DESERT – MIDELT - MIDDLE ATLAS - FEZ
We'll wake up early morning to watch the sunrise and then we ride the camels back to Merzouga, after taking shower and breakfast we'll start our Sahara tour backing to Fes. We stop by a village called Midelt where we'll have lunch. This town is a very impressive mountain city at 1488 meters of altitude, well situated lower down the mountain " The Jbel Ayachi (3737 m)". In the afternoon we'll continue to the city of Fes. That's the end of tour in Morocco.
Thank you for exploring our country with "Morocco 4 Travels" as trusted travel tours company for private tour from Marrakech to Fez via Zagora desert.
We are happy to support local communities in remote areas in Morocco. From each tour reservation you make , we use 1-3 % to help children,and older people.
IMPORTANT INFO FOR YOUR SELECTED TOUR FROM MARRAKECH :
If you require customized Morocco tour to Fez itinerary please contact us by email or phone. To calculate best price for your required tour let us know number of people travelling with you, type of accommodation (standard or high class). Thank you.
STANDARD ACCOMMODATION
COMMON TRAVELLER
Private Moroccan tour
Experienced tour driver
Camel trek in desert
Standard hotels or riads
Standard Sahara camp
HIGH-CLASS ACCOMMODATION
LUXURY TRAVELLER
Private Moroccan tour
Experienced tour driver
Camel trek in desert
Luxury hotels or riads
Luxury Sahara camp
all details
all details