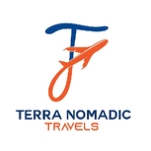 TERRA NOMADIC TRAVELS IS LICENSED TRAVEL COMPANY IN MOROCCO.
(Official Moroccan Government Decision Nr. 33D/21, R.C. 2957, Insurance nr. 04255203500025
Private Moroccan tours, Marrakech day trips and activities, Sahara tours and camel ride , Atlas mountains trekking , Marrakech tour packages with Morocco 4 Travels and Terra Nomadic Travels.









2023 Morocco 4 Travels - Terra Nomadic Travels SARL © (Official Moroccan Government Decision Nr. 33D/21, R.C. 2957, Insurance nr. 04255203500025 Web design by Gomarnad
Morocco 4 Travels and Terra Nomadic Travels is same company , officially licensed by Moroccan Ministry of Transport.
Your private tours from Marrakech includes comfortable private transfer.
Our team of smartest tour guides and drivers brings creativity, amusement, quality and open mindedness to the local Morocco tours in order to show the in-and-out of Sahara desert and best destinations in Morocco.
Phone reservation / Price quotes: +212 661136292
WhatsApp: +212 661136292

Erg Chigaga dunes are located southeast of Marrakech, over 50 km away from the nearest town of Mhamid. This Morocco desert tour requires adventure 3 days of travel through Atlas mountains , Ait Benhaddou, Draa valley palm groves and a rocky desert landscape before reaching the Sahara dune camp.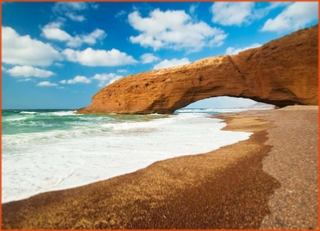 get a price quote
Private tour in A/C car with WIFI
Dinners/breakfasts as in itinerary
Camel trek in desert & free scarf
No lunches. (Free water in vehicle)









DAY 1: MARRAKECH - ESSAOUIRA
Marrakech private tour starting today with departing from your hotel, we head to Essaouira, a small medieval city, also known as Mogador, located on the coast of the Atlantic Ocean. It is famous for its annual festival of "Gnawa Music", for its relaxing atmosphere and it is also a windsurfer's paradise. This small town has attracted foreign visitors and artists for decades.
On the way to Essaouira, we will have a stop at an Argan Women's Cooperative to see how they are extracting oil from argan nuts. You will also have the chance to see a rare image of goats climbing up the Argan trees. Upon arrival to Essaouira, you can enjoy a tour of the old port, stroll along the harbor side and admire the Skala fortress with its ramparts and ancient cannons. We visit Essaouira's medina, which is a perfect example of Portuguese influences in architecture with its light brown stone, the municipal market, the jeweler's quarter and the crafts complex. We explore the city's souks, with its rustic workshops and enjoy fresh seafood at one of the local restaurants. You will spend the night in a local hotel or riad.
DAY 2: ESSAOUIRA - AGADIR - SIDI IFNI
We begin our 2nd day by driving along the Atlantic Coast towards Agadir.We departure towards the Sidi Kaouki beach, an attraction especially for the tourists that practice watersports, such as board and kite surfing. Next, we go to Taghazout beach, considered Morocco's premier surfing destination for both pros and learners. Later on, we arrive to Agadir, a new city surrounded by the Anti-Atlas, the Sahara desert, facing the Atlantic coast, with several national parks around and easy accessible beaches.
We explore also Legzira beach, a heaven for para-gliders and surfers. It is a special location that offers an image of two huge stone arches, formed naturally through erosion, being accessible during low-tide mostly. We continue to Sidi Ifni, as a former Spanish port city from the 19th century, and it was ceded to Morocco in 1969. The city is a combination of remains of Spanish-built fortifications, Art Deco architecture and Moroccan traditional houses. The rocky coastline makes Sidi Ifni and its surrounding beaches a destination for advanced kite surfers and boarders. Furthermore, it is the perfect place for relaxation as you cannot encounter here clubs, tour buses, or large beachside hotels. Here you can see the old Spanish church and consulate, the fish market or a beautiful panorama of the ocean from the town's lighthouse.
DAY 3: SIDI IFNI - TAFRAOUTE
In the 3rd day our Atlantic tour continue to Tafraoute, by driving through the Anti-Atlas Mountains and passing by Tiznit (known for its silver jewelery , sabers), Tighmi, the Col Du Kerdous pass, Tizourgane and finally Tafraout. The scenery that you will see on the road will surely be a breathtaking one, while you are crossing the Ameln Valley. The village of Tafraoute is offers some of the main activities that you can do here include walking around the Amel valley and the surrounding Berber villages; visiting the local markets on Wednesday where locals trade woodwork, jewelery, leather; try Amlou, a mixture of almonds, olive oil, argan oil. We will spend the night in a local hotel.
DAY 4: TAFRAOUTE - TAROUDANT - MARRAKECH
On the last day we visit Taroudant, where we drive via Chtouka Ait Baha. Taroudant, known as the mini-Marrakech, is a small elegant town surrounded by ramparts and red walls. This is the perfect place to wander around the souks and market, where you can encounter unique silver items and many other crafts. We drive back to Marrakech, via the Anti-Atlas and the Tizi n'Test pass (2092 meters altitude). We driving towards the village of Tin Mal, as a small settlement high in the Atlas Mountains. At arrival in Marrakech the tour finishes.
Thank you for exploring our country with Terra Nomadic Travels - your trusted travel tours company for tour from Marrakech to Fes via Chigaga desert.
We are delighted to assist Moroccan communities in isolated places. We utilize 1-3 percent of each tour registration to support children and the elderly.
IMPORTANT INFO FOR YOUR SELECTED TOUR FROM MARRAKECH:
If you require customized Morocco tour along Atlantic coast itinerary please contact us by email or phone. To calculate best price for your required tour let us know number of people travelling with you, type of accommodation (standard or high class). Thank you.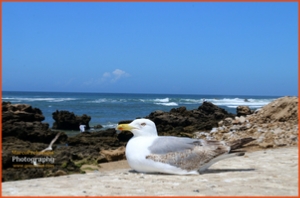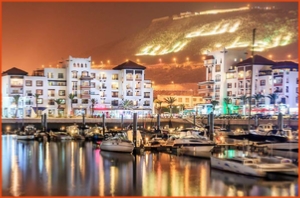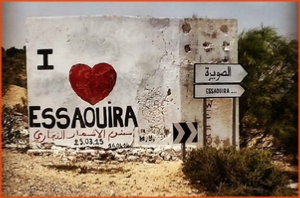 Private Moroccan tour
Experienced tour driver
Camel trek in desert
Standard hotels or riads
Standard Sahara camp

HIGH-CLASS ACCOMMODATION


Private Moroccan tour
Experienced tour driver
Camel trek in desert
Luxury hotels or riads
Luxury Sahara camp
all details
all details