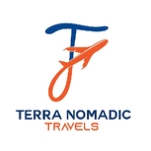 TERRA NOMADIC TRAVELS IS LICENSED TRAVEL COMPANY IN MOROCCO.
(Official Moroccan Government Decision Nr. 33D/21, R.C. 2957, Insurance nr. 04255203500025
Private Moroccan tours, Marrakech day trips and activities, Sahara tours and camel ride , Atlas mountains trekking , Marrakech tour packages with Morocco 4 Travels and Terra Nomadic Travels.









2023 Morocco 4 Travels - Terra Nomadic Travels SARL © (Official Moroccan Government Decision Nr. 33D/21, R.C. 2957, Insurance nr. 04255203500025 Web design by Gomarnad
Morocco 4 Travels and Terra Nomadic Travels is same company , officially licensed by Moroccan Ministry of Transport.
Your private tours from Marrakech includes comfortable private transfer.
Our team of smartest tour guides and drivers brings creativity, amusement, quality and open mindedness to the local Morocco tours in order to show the in-and-out of Sahara desert and best destinations in Morocco.
Phone reservation / Price quotes: +212 661136292
WhatsApp: +212 661136292
We explore the Berber villages of the High Atlas Mountains on a this private 6-day trek from Marrakech. Enjoy amazing landscapes , we pack our luggage onto mules and enjoy an unencumbered walk through a series of high passes. Trek is available during spring-Summer-Autumn.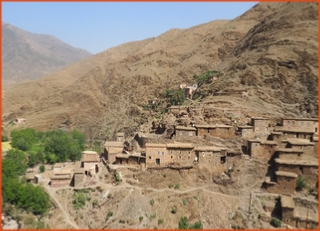 get a price quote
Private transfers, all meals

Experienced mountains guide






DAY 1 : PICK UP YOUR HOTEL - TRANSFER TO IMI OUGHLAD IN IMLIL VALLEY
Marrakech Atlas trek starting today , we pass by the dramatic gorges at Moulay Brahim before continuing on to Asni, a Berber village situated in the heart of a lush valley dominated bu Toubkal. At imi n'Ourlad we meet the muleteers at the beginning of the trek in the Azaden valley, Passing through the berbere villages, Lunch after the Tacht pass 2000m, then continue in a giant garden of cultuvated terraces, walnut trees and colourful ochre houses. Arrive in the sunset to Id Aissa for the night in a berbere house 1750m, 6h walking
DAY 2 : ATLAS TREK
After the breakfast we start walking up to the waterful near the Azib n'Tamsoult 2400m. then continue to the our camp in the same valley Azaden, 5h walking.
DAY 3 : ATLAS TREK:
A walk with interesting through Hight Mountain. We see from the Aguelzim pass 3500 m the 4167m highest peak in the Atlas, then continue down to refuge at the foot , 6h walking.
DAY 4 : ATLAS TREK :
Ascend the highest mount in Morocco at a height of 4167m it is the giant of the whole of North Africa (facultatif). The ascent is not technically difficult but consists of walking on paths with bouldery sections. From the summit we see a superb view of the Marrakech plain, the Jbel Siroua and of the Sahara. Return to the refuge at 3207m, 5h walking.
DAY 5 : ATLAS TREK :
During this day, we will descend to the Chamharouch Village, all time down to Mzik, Lunch, then you walk closed to the National Park with its special reserve for the mouflon (Mountain sheep). Then descend towards the village of Imlil 1750m, night in a guest house, 6h walking.
DAY 6 : BACK TO MARRAKECH:
We reach our car and return to Marrakech, We arrive at 15h pm. Plenty of time to explore Marrakech, night in the hôtel or Riad, 1h30 driving.
Included : Berbère villages excursion, tour leader, Multers, cook, Transports.
Thank you for exploring our country with "Morocco 4 Travels" as trusted travel & trek company for private Marrakech treks. Contact us for price quote or customize our treks for unique Atlas experience.
Available in spring-Summer-Autumn


IMPORTANT INFO FOR YOUR SELECTED ATLAS TREK FROM MARRAKECH:
If you require customized Atlas mountain hike itinerary please contact us by email or phone. To calculate best price for your required tour let us know number of people travelling with you. Thank you.