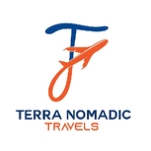 TERRA NOMADIC TRAVELS IS LICENSED TRAVEL COMPANY IN MOROCCO.
(Official Moroccan Government Decision Nr. 33D/21, R.C. 2957, Insurance nr. 04255203500025
Private Moroccan tours, Marrakech day trips and activities, Sahara tours and camel ride , Atlas mountains trekking , Marrakech tour packages with Morocco 4 Travels and Terra Nomadic Travels.









2023 Morocco 4 Travels - Terra Nomadic Travels SARL © (Official Moroccan Government Decision Nr. 33D/21, R.C. 2957, Insurance nr. 04255203500025 Web design by Gomarnad
Morocco 4 Travels and Terra Nomadic Travels is same company , officially licensed by Moroccan Ministry of Transport.
Your private tours from Marrakech includes comfortable private transfer.
Our team of smartest tour guides and drivers brings creativity, amusement, quality and open mindedness to the local Morocco tours in order to show the in-and-out of Sahara desert and best destinations in Morocco.
Phone reservation / Price quotes: +212 661136292
WhatsApp: +212 661136292

We offer you the best adventure experience for quads and buggy biking in Marrakech for your holiday stay. Enjoy everyday activities full of sensation through Berber villages and the palmeraie of Marrakech.
get a price quote
Private transfer in A/C vehicle
Experienced driver, instructor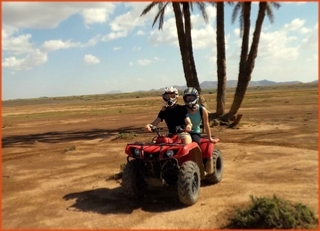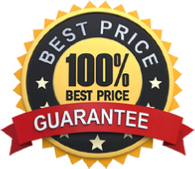 PROGRAM FOR MARRAKECH ACTIVITY:
Marrakech activity starting today and you will enjoy a quad or buggy bike on the rocky and desert plains of Marrakech Palm Grove. After pick up from your Martrakech hotel, you meet our instructor few explaining a safety measures and things you can expect during your adventure experience. You will learn everything you need to know about how to operate your vehicle before putting on a helmet and setting off on a superb journey into the amazing landscapes.
YOU VISIT AND EXPLORE:
We organize best adventure activities with tailor-made itineraries. Contact us for quad biking, buggy ride and camel tours in Marrakech, or if you planning desert Marrakech tour. We travel through the landscapes and we head to the desert for a camel ride,we enjoy a traditional tea in a Berber village, you experience an adventure activity. Choose a morning or afternoon departure.
Thank you for reserving Marrakech everyday activity with "Morocco 4 Travels" as trusted travel company. Contact us for price quote or customize our tours, trips and excursions for unique Morocco travel experience.
IMPORTANT INFO FOR EXCURSION FROM MARRAKECH:
If you require customized Marrakech day trip itinerary please contact us by email or phone. To calculate best price please let us know number of people travelling with you, and date of travel. Thank you.