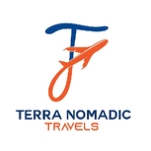 TERRA NOMADIC TRAVELS IS LICENSED TRAVEL COMPANY IN MOROCCO.
(Official Moroccan Government Decision Nr. 33D/21, R.C. 2957, Insurance nr. 04255203500025
Private Moroccan tours, Marrakech day trips and activities, Sahara tours and camel ride , Atlas mountains trekking , Marrakech tour packages with Morocco 4 Travels and Terra Nomadic Travels.









2023 Morocco 4 Travels - Terra Nomadic Travels SARL © (Official Moroccan Government Decision Nr. 33D/21, R.C. 2957, Insurance nr. 04255203500025 Web design by Gomarnad
Morocco 4 Travels and Terra Nomadic Travels is same company , officially licensed by Moroccan Ministry of Transport.
Your private tours from Marrakech includes comfortable private transfer.
Our team of smartest tour guides and drivers brings creativity, amusement, quality and open mindedness to the local Morocco tours in order to show the in-and-out of Sahara desert and best destinations in Morocco.
Phone reservation / Price quotes: +212 661136292
WhatsApp: +212 661136292

We invite you to explore the Best of Morocco in private trip and camel trekking in Merzouga, Our 3 days trip from Marrakech to Fes will take you throughout the High Atlas mountains to kasbah Ait Benhaddou , Agdz and Middle Atlas.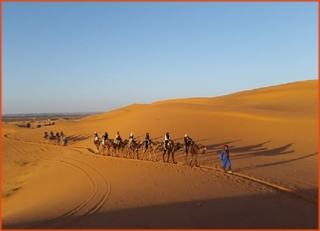 get a price quote
Private tour in A/C car with WIFI
Dinners/breakfasts as in itinerary
Camel trek in desert & free scarf
No lunches. (Free water in vehicle)









DAY 1: MARRAKECH - TIZI N' TICHKA - AIT BENHADDOU - OUARZAZATE - AGDZ
Marrakech private tour will depart from your accommodation. Meeting with our guide driver in your hotel in the morning after meeting he drives you into Sahara crossing the high Atlas you see more Berber villages with many colors of nature you have more stop to take photos our driver helps you to stop in the nice view to take the best picture then continue your way to Tichka valley after that you crossing a pass 2260 m then you downing to other valley only us who make this small way very beautiful you have chance to see After lunch, continue to Tabouraht and Oued Almaleh stopping to see good views of this valley then you stop to take photos of cinema studio in Ouarzazate is a quiet city after this city you going to Agdz crossing other mountains the name is Anti Atlas is black mountain volcanic more places are basaltic our guide driver show you these places and you can take photos make you enjoy a few Klm you join another valley is Draa valley many palms Your oasis hotel is a dreams the hotel kasbah des arts or something like. Overnight stay at the Magic Hotel with a fantastic local meal.
DAY 2: FROM AGDZ TO ALNIF AND MERZOUGA DESERT CAMP
On the second day, after a good breakfast, you drive into Sahara with all Draa valley the oued of Draa and you can stop to see the Hene is a plant the women of this place making colors with plant is nature colors and making tattoos in the hand like women in Jamaa Lafna the origine is from Draa valley. after passing through a number of kasbahs and berber settlements such as Nkob You pause in this town to observe the lovely view at the restaurant of Ennakhil, then you continue to Tamarin and cross Sahara stones in Alinf, where you will have lunch, and then you depart for Sahara, where you will see more acacia trees. Our driver will stop for you to observe the actual fossils such fishes orthoceras (straight horn) is a genus of extinct nautiloid cephalopod peculiar to our area. After that, you have Rissani to drive you to the large dunes, where camels are waiting to transport you to your tent in the heart of the desert. Stopping to take sunset was a dream you felt the sun want to communicate with you in the night you have more time to view more stars and the river of stars. Local cuisine is available in the Sahara camp.
DAY 3: ERG CHEBBI DESERT - MIDELT - MIDDLE ATLAS - FES
Today you wake up to view the dawn, then you have breakfast and ride camels back to your car and driver, then you travel through Erfoud Errachidia, then Ziz Valley, stopping to snap photographs before continuing to Rich Tizin Alghoumt Medlt Zayda. After lunch, proceed to Europe's city of Ifran, where you will stop to snap photos of lions and enjoy some drinks like café or mint tea before continuing to Fes, where you will observe monkeys crossing the road and have time to stop and be close them. When you arrive in Fes at 5 p.m., our driver will drop you off at your hotel. Our service ends at Fes, but if you need a car for a few more days to get to Chafchaouen, Tangier, or Casa, just let us know and we will gladly rent it to you.
Thank you for exploring our country with Terra Nomadic Travels - your trusted travel tours company for tour from Marrakech to Fes via Sahara desert.
We are delighted to assist Moroccan communities in isolated places. We utilize 1-3 percent of each tour registration to support children and the elderly.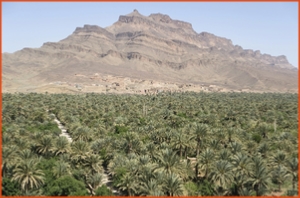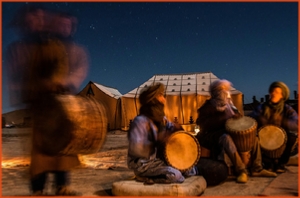 IMPORTANT INFO FOR YOUR SELECTED TOUR FROM MARRAKECH:
If you require customized Morocco tour to Fes itinerary please contact us by email or phone. To calculate best price for your required tour let us know number of people travelling with you, type of accommodation (standard or high class). Thank you.



Private Moroccan tour
Experienced tour driver
Camel trek in desert
Standard hotels or riads
Standard Sahara camp
all details

HIGH-CLASS ACCOMMODATION


Private Moroccan tour
Experienced tour driver
Camel trek in desert
Luxury hotels or riads
Luxury Sahara camp
all details