Morocco 4 Travels , Terra Nomadic Travels and Dafli Tours is same company , officially licensed by Moroccan Ministry of Transport.
Your private tours from Marrakech includes comfortable private transfer.
Our team of smartest tour guides and drivers brings creativity, amusement, quality and open mindedness to the local Morocco tours in order to show the in-and-out of Sahara desert and best destinations in Morocco.
Phone reservation / Price quotes: +212 661136292, WhatsApp: +212 661618193 , WeChat : Daflitours , Email: etoiledafli@gmail.com
Morocco 4 Travels - Daflitours , RC : 327 IF : 6990308 ICE : 001768160000077 © Web design by Gomarnad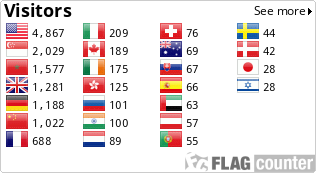 Dafli Tours is licensed travel company in Morocco. Daflitours , RC : 327 IF : 6990308 ICE : 001768160000077
Private Moroccan tours, Marrakech day trips and activities, Sahara tours and camel ride , Atlas mountains trekking , Marrakech tour packages with Morocco 4 Travels , Terra Nomadic Travels and Dafli Tours.
Phone reservation / Price quotes: +212 661136292, WhatsApp: +212 661618193 WeChat : Daflitours , Email: etoiledafli@gmail.com
We invite you to explore the Best of Morocco in private trip and camel trekking in Merzouga, Our 3 days trip from Marrakech to Fes will take you throughout the High Atlas mountains to kasbah Ait Benhaddou , Agdz and Middle Atlas.
get a price quote
Private tour in A/C car with WIFI
Dinners/breakfasts as in itinerary
Camel trek in desert & free scarf
No lunches. (Free water in vehicle)
DAY 1: MARRAKECH – TIZI N' TICHKA – AIT BENHADDOU – OUARZAZATE – AGDZ
Marrakech private tour starting today with departing from your hotel. in the morning meeting with our guide driver in your hotel after meeting he drives you into Sahara crossing the high atlas you see more Berber villages with many colors of nature you have more stop to take photos our driver helps you to stop in the nice view to take the best picture then continue your way to Tichka valley after that you crossing a pass 2260 m then you downing to other valley only us who making this small way very beautiful you have chance to see the old kasbah of Pacha gloui to visit it if you want 2 euro each then you continue by valley ounila the beginning of this valley you will see the mine of salt this onion valley was in the past the way of caravane taking goods to Sahara or from Sahara to Marrakech like gold salt ...you reach Ait Ben Hadou kasbah where the movies filmed there you have lunch many restaurants there. After lunch continue to to tabouraht and oued almaleh stoping to see good view of this valley then you stop to take photo of cinema studio in ouarzazate is a quiet city after this city you going to Agdz crossing other mountains the name is Anti Atlas is black mountain volcanic more places are basaltic our guide driver show you these places and you can take photos make you enjoying a few Klm you join other valley is Draa valley many palms your hotel is in the hearth of oasis is a dreams the hotel kasbah des arts or similaire.over night in the magic hotel with a local dinner very delicious .
DAY 2: FROM AGDZ TO ALNIF AND MERZOUGA DESERT CAMP
On second day with a good breakfast bellow trees palms you heard the birds sing you driving into Sahara with all Draa valley the oued of Draa and you can stop to see the Hene is a plant the women of this place making colors with plant is nature colours and making tattoos in the hand like women in square in Jamaa Lafna the origine is from Draa valley .after crossing allot of kasbahs and berber villages like Nkob. in this village you stoping to see the nice view in the restaurant of ennakhil then you continue to tamarin and crossing Sahara stones in Alinf you stopping in the restaurant where you will have lunch after that you leave to Sahara you will see more acacia trees our driver stop for you to see the real fossils like fishes orthoceras (straight horn) is a genus of extinct nautiloid cephalopod endemic our driver give you time to see it .after that you get Rissani to go to big dunes a few moment you find camels waiting you to take you in the middle of desert where your camp is it in the way you stopping to take sunset was is a dream you fell the sun want to talk with you in the night you have more time to see more stars and the river of stars . in the Sahara in the camp you have good dinner local .
DAY 3: ERG CHEBBI DESERT – MIDELT - MIDDLE ATLAS - FEZ
Today in the morning you wake up to see sunrise after that you have your breakfast and taking camels to comeback to join your car and your driver then you driving into erfoud errachidia then ziz valley with stoping to take photos then continue to rich tizin alghoumt medlt zayda nice place where you can the lunch is the grail after lunch continue to européen city is ifran city you will stop there to take photo of lion and take time to drink some drinks like cafe or mint tea after that going to fes with more ceder trees in the way you see the monkey crossing the way you will have time to take time and to be near them at 5pm you arrival to fes our driver drop you in your hotel. Our service finish in fes if you want car for more days to continue with it to Chafchaouen or tangier or casa you just tell us with pleasure to rent to you this service.
Thank you for exploring our country with "Morocco 4 Travels" as trusted travel tours company for private tour from Marrakech to Fez via Sahara desert.
We are happy to support local communities in remote areas in Morocco. From each tour reservation you make , we use 1-3 % to help children,and older people.
IMPORTANT INFO FOR YOUR SELECTED TOUR FROM MARRAKECH :
If you require customized Morocco tour to Fez itinerary please contact us by email or phone. To calculate best price for your required tour let us know number of people travelling with you, type of accommodation (standard or high class). Thank you.
Private Moroccan tour
Experienced tour driver
Camel trek in desert
Standard hotels or riads
Standard Sahara camp
all details
HIGH-CLASS ACCOMMODATION
Private Moroccan tour
Experienced tour driver
Camel trek in desert
Luxury hotels or riads
Luxury Sahara camp
all details