Phone reservation / Price quotes: +212 661136292, WhatsApp: +212 661618193
Morocco 4 Travels and Dafli Tours is same company , officially licensed by Moroccan Ministry of Transport.
Your private tours from Marrakech includes comfortable private transfer.
Our team of smartest tour guides and drivers brings creativity, amusement, quality and open mindedness to the local Morocco tours in order to show the in-and-out of Sahara desert and best destinations in Morocco.
Phone reservation / Price quotes: +212 661136292, WhatsApp: +212 661618193 , WeChat : Daflitours , Email: etoiledafli@gmail.com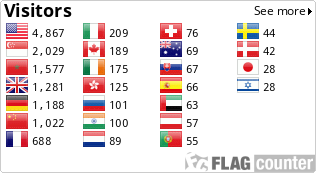 2 day package
Hotel and HB included in package
Marrakech city tour
Essaouira private day trip
We organize very popular short-break Marrakech package for 2 days with excursion in Marrakech & Essaouira.
3 day package
Hotel and HB included in package
Marrakech medina & city tour
Essaouira & Ouzoud day trips
We organize 3 days Marrakech package break with excursion in Ouzoud waterfalls, medina and in Essaouira.
4 day package
Hotel and HB included in package
Full day Marrakech guided tour
Essaouira, Ourika ,Ouzoud trips
We organize Marrakech package for 4 days with private excursion to Ourika valley, Essaouira and Ouzoud.
We invite you to spend amazing time in our 2 days package trip to explore best of Marrakech and Atlantic coast including comfortable accommodation, and meals.
get a price quote
If you require hotel accommodation before or after your Marrakech holiday package deal starts, we will be happy to offer you comfortable accommodation in Marrakech city.
DAY 1 : MARRAKECH MEDINA AND CITY EXCURSION:
Marrakech deal & travel excursions starting today with guided Marrakech medina excursion. We enjoy hassle Free day excursion in a day trip of Marrakech in Morocco, with official tour guide, to ensure we discover the authentic side of the medina with its palaces, monuments and souks. Accommodation in local riad with dinner and breakfast.
DAY 2 : MARRAKECH TO ESSAOUIRA PRIVATE EXCURSION:
Our second day starts with a private & guided trip from your accommodation in Marrakech toward the beautiful city of Essaouira. Along the way we will stop to take pictures of the goats climbing the Argan trees inside the forest. We continue for a guided visit of medina, Atlantic coast and other important parts of city. Then we transfer you back to Marrakech. The end of Marrakech travel package.
Thank you for reserving Marrakech package travel with "Morocco 4 Travels" as trusted excursion company. Contact us for price quote or customize our tours for unique Morocco travel experience.
IMPORTANT INFO FOR MARRAKECH PACKAGE :
If you require customized Marrakech holiday deal itinerary please contact us by email or phone. To calculate best price for your required excursion please let us know number of people travelling with you, and date of travel. Thank you.
AVAILABILITY :
Anytime during the whole year.
DURATION :
The package holiday trip takes 2 days / 1 night
INCLUDED :
Medina tour with local guide
Private day trip to Essaouira
Hotel accommodation with H.B.
Airport /city transfers
NOT INCLUDED:
Lunches and soft drinks
PRICING :
Contact us for actual price which depends on season and persons.