Phone reservation / Price quotes: +212 661136292, WhatsApp: +212 661618193
Morocco 4 Travels and Dafli Tours is same company , officially licensed by Moroccan Ministry of Transport.
Your private tours from Marrakech includes comfortable private transfer.
Our team of smartest tour guides and drivers brings creativity, amusement, quality and open mindedness to the local Morocco tours in order to show the in-and-out of Sahara desert and best destinations in Morocco.
Phone reservation / Price quotes: +212 661136292, WhatsApp: +212 661618193 , WeChat : Daflitours , Email: etoiledafli@gmail.com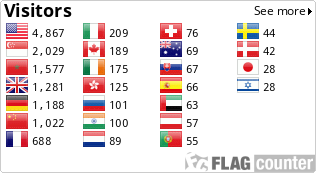 As we organize private tours in Morocco for over 10 years,we brings you authentic desert experience
Experience with us the most breathtaking Marrakech tours , Casablanca travel to Imperial cities, and Fez desert tours available every day.
All of our desert and culture private tours combine unique Sahara discovery with authentic, travel experiences to Morocco's great South and Atlas regions. Visit Morocco with our Marrakech-based company and we travel through Atlas to Atlantic coast and Sahara desert. We are able to customize any of our pre-designed tours and you discover Morocco country with your own travel ideas !
Come and let us to guide you. You will explore the whole kingdom with us, from the red city of Marrakech to other popular destinations such as Chefchaouen, Merzouga, Fez, Casablanca or Assilah.
AUTHENTIC BERBER TOURS AND EXCURSIONS IN MOROCCO
We are professional travel agency offering private tours in Morocco, day trips and excursions to Sahara desert.
Best services
WE CREATE CUSTOMIZED TOURS ACROSS MOROCCO
Explore the Morocco best destinations in a flexible way and with the best deals.
Customized trips
EXPERT GUIDE IN MOROCCO FOR PRIVATE TOURS
Experience the real Sahara Desert in private trips to Merzouga as we enjoy camel trekking tours from Marrakech, Fes...
Experience